Belgian minister visits Iraq to discuss bilateral ties, regional issues
Xinhua | Updated: 2020-02-04 09:22
菲律宾申博太阳城官网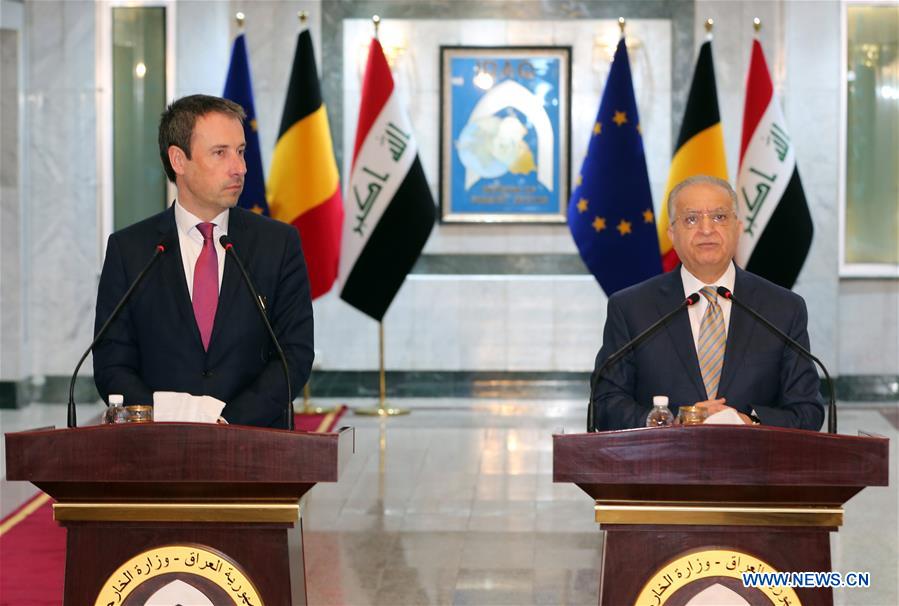 BAGHDAD - Belgian Minister for Foreign Affairs and Defense Philippe Goffin on Monday visited Iraq's capital Baghdad to discuss bilateral relations, fighting against terrorism and other issues.
"The extremist and terrorist ideology still exists, and it is the duty of our countries to eliminate the remnants of the Islamic State (IS) to prevent the return of the extremist group," Iraqi Foreign Minister Mohammed al-Hakim said at a televised joint press conference after his meeting with Goffin.
Al-Hakim told reporters that he discussed with Goffin "the issue of (IS) foreign fighters and their return to their countries" as well as the efforts to de-escalate tension between the United States and Iran.
They also discussed the Palestinian issue and the latest Arab League resolution that rejects U.S. President Donald Trump's newly unveiled Middle East peace plan.
"We have confirmed that any settlement for the Palestinian issue must include the full rights of the Palestinian people such as the right of the return of refugees and a Palestinian state with its capital in the occupied al-Quds (Jerusalem)," al-Hakim said.
Goffin told reporters that Belgium "is committed to supporting the efforts to fight against the IS and terrorism."
The Belgian minister also met with Iraqi President Barham Salih and they discussed the bilateral relations and issues of common concern, as well as regional and international developments, according to a statement by Salih's office.